The Association of Hungarian Inventors  The Association of Hungarian Inventors (MAFE) was refounded in 1989. Between 1945 and 1989 the inventors in Hungary did not have any organisation.
The Association is a member of the International Federation of Inventors' Associations (IFIA).
MAFE has five thousands member.

The President of the Association is Mr Csaba Szántay, member of the Hungarian Academy of Sciences, one of the most famous Hungarian scientists and inventors. The Secretary General of the Association is Mr András Vedres, the member of the Executive Committee of IFIA.

The MAFE's symbols are the emblem and the flag.
There is our logo on the flag: "ALKOTÁS - SZERETET" in English: "CREATION - LOVE".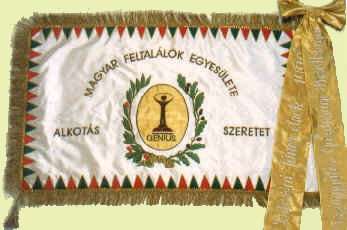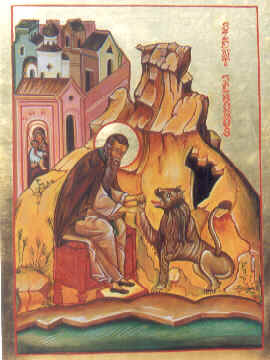 The our patron is Saint Jerom. The MAFE's icon was painted by Mrs Latorcainé-Újházi Aranka.
The Hungarian inventors were awarded two hundred prizes in the last five years at international exhibitions. One of the most important missions of the Association is the commercialisation of inventions.
The Association promotes the selling of Hungarian inventions abroad, and the import of foreign inventions and new products to Hungary.
Our address:
Office: 1116 Budapest, Fehérvári út 130.
Mailing address: H-1519 Budapest, P.O.B. 426.
Telephone/Fax: +36 1 220 3040 ; Mobile: +36 209 458 078
E-mail: genius@inventor.hu